Fully Qualified Shipwright.  Our Shipwright Services include a full range of hull and vessel repairs.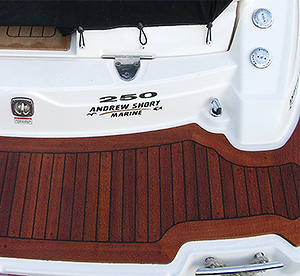 Our services include:
Fibreglass Major & Minor Repairs.
Gel Coat Repairs & Restoration.
Osmosis Problems.
Timber & Composite Fit Outs and Alterations.
Timber Restorations, Teak Decks.
Painting / Re-spraying & all Interior/ Exterior Varnishing.
Repairs and Maintenance to Running Gear.
Structural Hull Repairs.
Window, Windscreen & Hatch Replacement
Marine Plumbing, Tank & Deck Wash Installation.
Rust Removal.
Engine Painting & Conditioning.
Structural or fabrication repairs are conducted to client specifications or survey requirements.
For all boats new and old, accidents happen, and as time goes by damage is bound to occur, which if ignored can cause more severe problems.
Whether you need a major overhaul or a touch up its nice to know the Killcare Marina maintenance team is there to provide superior repairs.
Our Shipwright has the skills and experience for any works that need to be completed on a vessel.